California is putting its foot down on truck emissions. New regulations on heavy duty trucks have reduced the number of high emission vehicles from 80,000 in 2017 to 50,000 today however, many operators are still operating non-compliant vehicles on a "Catch me if you can" basis. That's all going to change from January 1, 2020. A new rule will tighten the enforcement regime still further as the California Department of Motor Vehicles (DMV) will only register vehicles that comply with the latest requirements.
This is likely to have a severe effect on the availability of trucks. Joe Rajkovacz, director of governmental affairs for the Western States Trucking Association, estimates that the construction industry alone will lose 20 percent of its capacity overnight as the rule takes effect. So, just as commentators are suggesting that the driver shortage may be easing, businesses can expect to be facing a truck shortage as operators scramble to update their fleets.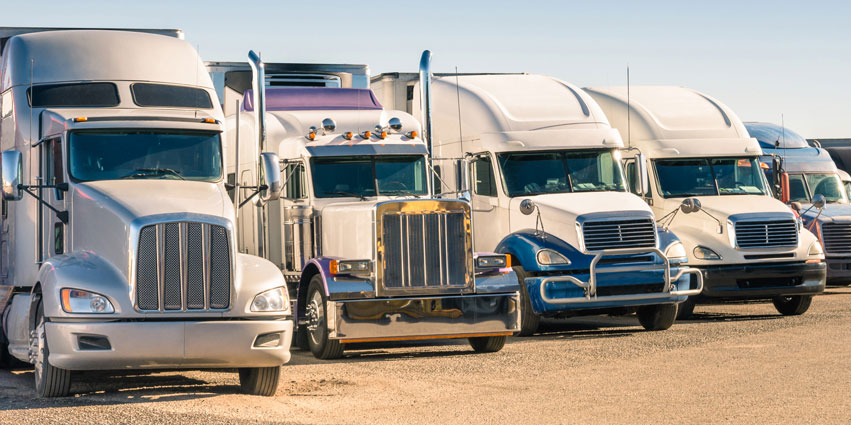 The much-heralded TESLA semi that we reported is not set to go into production until 2020. And there's likely to be a very long wait as major companies like DHL, Pepsi, Walmart and Annheuser Busch all put in significant orders quickly after launch, despite reservation fees of up to $200,000. And with only 4% of truck procurement professionals currently considering electric or hydrogen fuel cell vehicles, demand for the new cleaner diesel rigs is also likely to greatly outstrip supply in the short term.
The new regulations apply to any vehicle entering California and, given the fact that the state has the fifth largest economy in the world, it is likely that most major US trucking firms will be affected by the new regulations. Many commentators agree that where California leads, the rest of the US follows. So these changes are likely to affect more and more states over time.
While none of this is great news for road carriers, it's good news for intermodal rail which has been making steady inroads into the trucking companies share of volume, especially over long-distance routes where they can deliver significant savings. But simply switching to rail is not as straightforward as you might think. Rail cargo can be subject to stresses of up to 4G and the Association of American Railroads (AAR) guard their world-leading safety record with strict regulatory requirements around cargo securing.
Cordstrap, being a Gold Member of the AAR, have worked closely with their research and development teams to engineer a fully accredited portfolio of rail cargo securing solutions for all key applications. But working with Cordstrap goes much further than that. Our cargo protection solutions are all CTU code compliant and approved by the world's most significant regulatory and insurance bodies so we can ensure that your shipments can transfer seamless across every modality worldwide. As well as ensuring your shipments are fully protected, this allows you to readily deploy the most efficient and cost-effective routes possible.
What's more, our cargo protection solutions have been carefully engineered to require less time and labor when loading and unloading so, we can help you drive down costs even further throughout your supply chain. To find out more about how better engineered cargo protection could benefit your business, contact your local expert today.