Global food and beverage companies must get the essentials of transportation right every time they export across the world. Products and their packaging need to be protected from damage, brand values preserved, supply and logistics chains optimized, international shipping rules and regulations followed.
Whether large or small, food and beverage producers must ensure their products, which often travel thousands of miles across oceans, railways and roads, arrive in perfect condition and ready for sale. Damage to packaging or products results in rejections, complaints, lost sales and reduced customer confidence. At the same time, food and beverage producers must look to continuously improve their supply chain and logistics, through lean manufacturing, loading time efficiencies and complaint reduction in order to generate significant savings in time and costs.
One company that recently looked to improve in these areas is a large Mediterranean based premium olive oil producer. As global exporters of both glass and plastic bottles of olive oil, from Europe to the Americas and Asia in shipping containers, speed and efficiency were of vital importance to them.
Producing to order for optimized shelf life requires lean operations and coping with high peak production patterns. Their customers are major retailers who expect consistent delivery of a perfect product. Rejection of damaged containers not only means losing money, but also damage to the brand, loss of confidence in the business as a supplier, expensive customer claims and the complication of dealing with returned containers.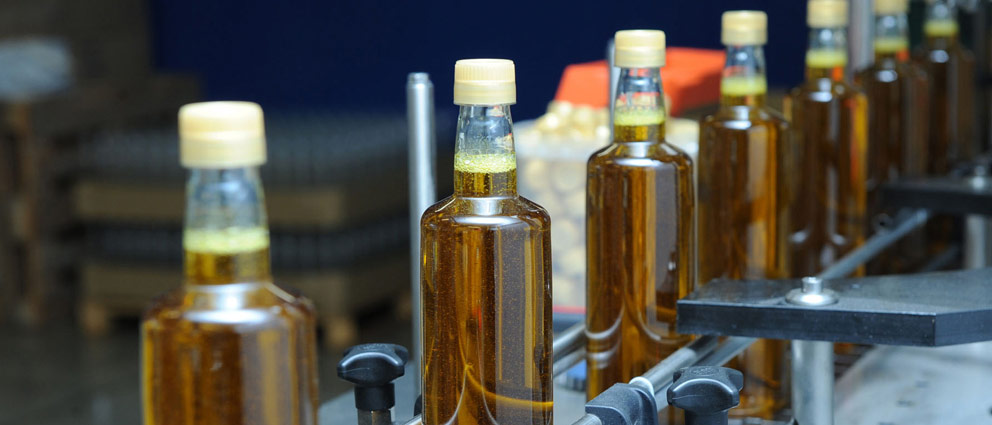 The customer chose Cordstrap's revolutionary container solutions for the food and beverage industry (CornerLash and AnchorLash), to optimize their cargo securing logistics operations, specifically to improve loading times and eliminate product breakages and packaging damages. And ultimately improving customer satisfaction, brand image and delivering six figure logistics savings. As a global exporter, the company gained piece of mind through the knowledge that their selected solutions were certified in line with International Shipping Regulations, American Rail Road (AAR) requirements and were in line with the IMO/ILO/UNECE Code of Practice for Packing of Cargo Transport Units (CTU Code).
Cordstrap is the market leader in global cargo securing. We have developed industry leading products and solutions specifically for the food and beverage Industry. Our global cargo-securing experts work in partnership with customers to improve their supply chain efficiencies, eliminate damage and ensure compliance - through a tailored program of audits, advice, training, solutions and implementation support.
With four simple questions, we can give preliminary cargo securing advice for your fragile loads. Just click here and you can be applying our knowledge to your specific requirements within minutes. And enjoying the peace of mind that working with the global leader in cargo securing brings.