The recent AAR Damage Prevention Meeting in Savanna Ga was focused on winning new railroad customers and looking for the next growth product to attract them.
Currently railroads are limited by car size, capacity, and securement methods that lessen their ability to compete with trucks – which are also favored by low current fuel costs. In addition, Americans are increasingly looking for an Amazon style of logistics – one click purchase, tracking and exact delivery times.
This experience is not currently available from a rail service – so railroad investment to attract shippers is focused on adding that kind of value.
At the meeting, Cordstrap's Major Account Executive Scott Loudon sat on a panel discussing challenges for new shippers, with OpenTop Rules Committee members Mitch McDonald, Brent Lichty and Lindy Pope. Their aim was to explain that new customers needed to consider shipping during their design and build process, to ensure that products could travel by rail without damage.
Scott gave examples of these provisions, with products including heavy equipment, buses, cement trucks, mobile homes, scissor lifts and even bails of rolled hay! He explained that Cordstrap had established a team of four rail specialists in North America to field all rail related calls and deliver demonstrations, to ensure that all their solutions provided to customers were AAR compliant.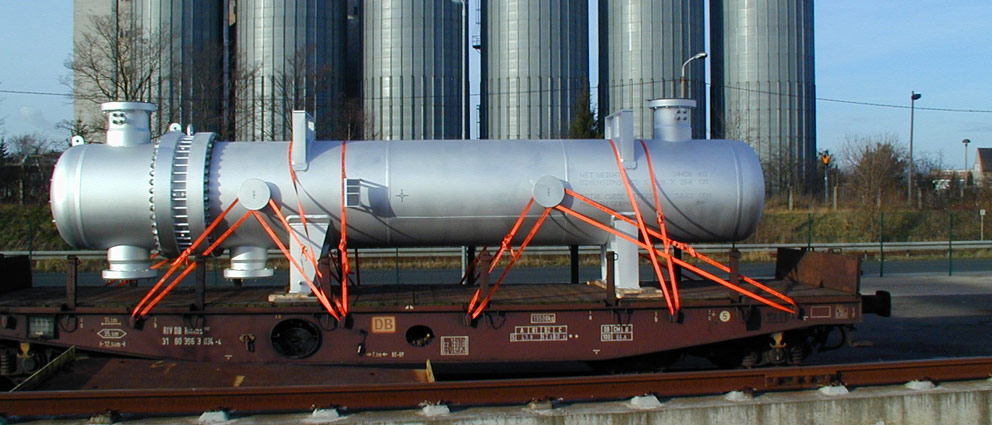 Emphasizing the need for growth delivered hand in hand with safety, Scott said that Cordstrap are obligated to help new customers unlock the value of rail by helping them get new approvals and work towards making their shipping more efficient. He explained that the business had a consultative approach when selling to new customers, employing a testing center where certain shipping conditions can be simulated and load plans developed for customers that comply with the general rules. In this way, partnerships and long-term relationships can be achieved instead of simple, unaccountable sales.
A vendor show on the last night of the event was attended by the new President of Cordstrap North America, Donna McPherson. She met key industry figures and Cordstrap customers, who emphasized to her the value of Cordstrap's consultative selling approach and dedicated Rail Team.