Maintaining a high safety record is an important part of United Rentals' DNA and they are always looking for ways to minimize the risk of injuries. United Rentals' Trench Division and Cordstrap partnered to mitigate the risks of using steel banding, including employee and customer injuries.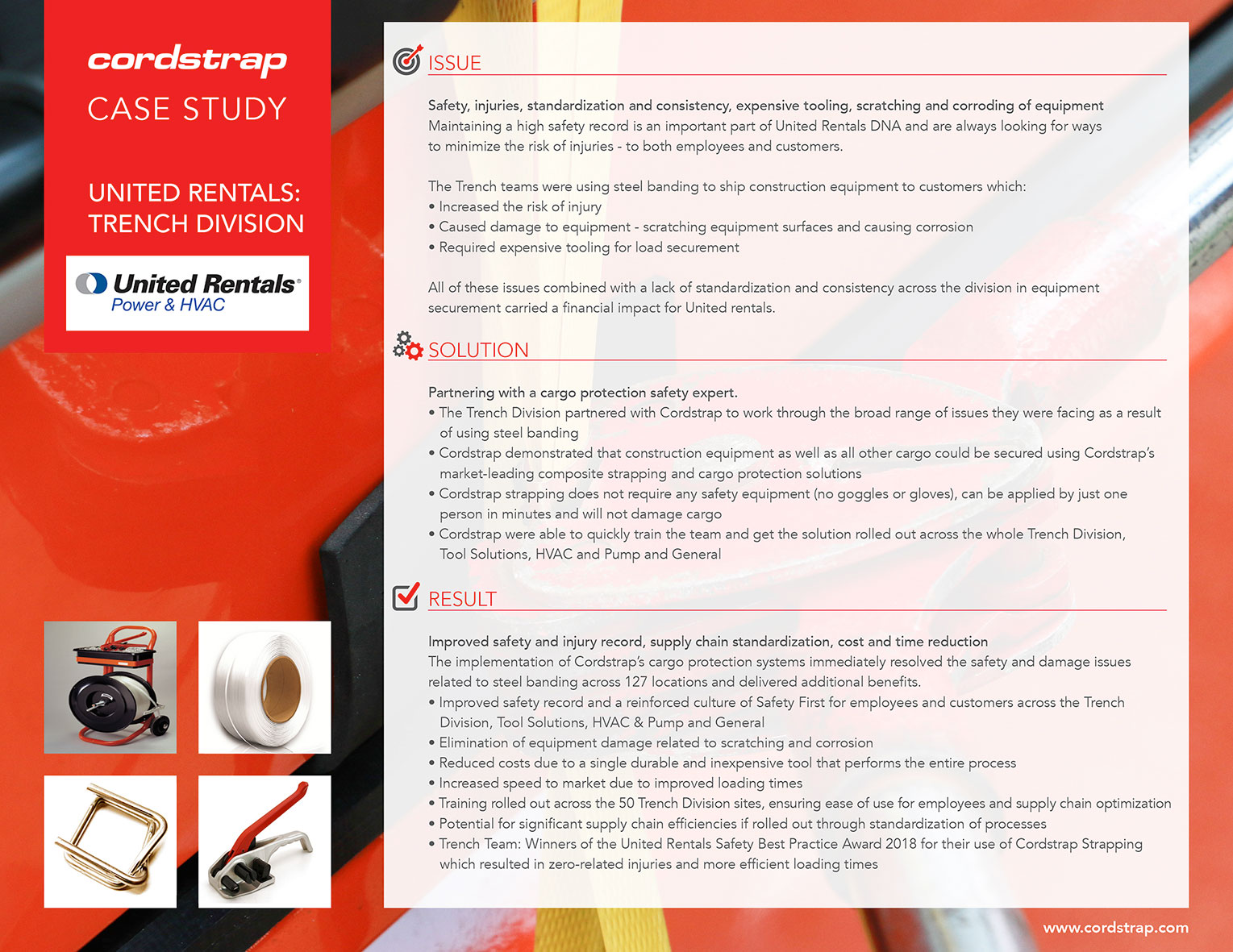 Download the case study to find out more about the issues caused by steel banding, the solutions to the many problems and the successful results of the partnership.
The biggest risk of using steel banding is hand and eye injuries for both your employees and your customers.
Download our infographic on the impact of hand and eye injuries.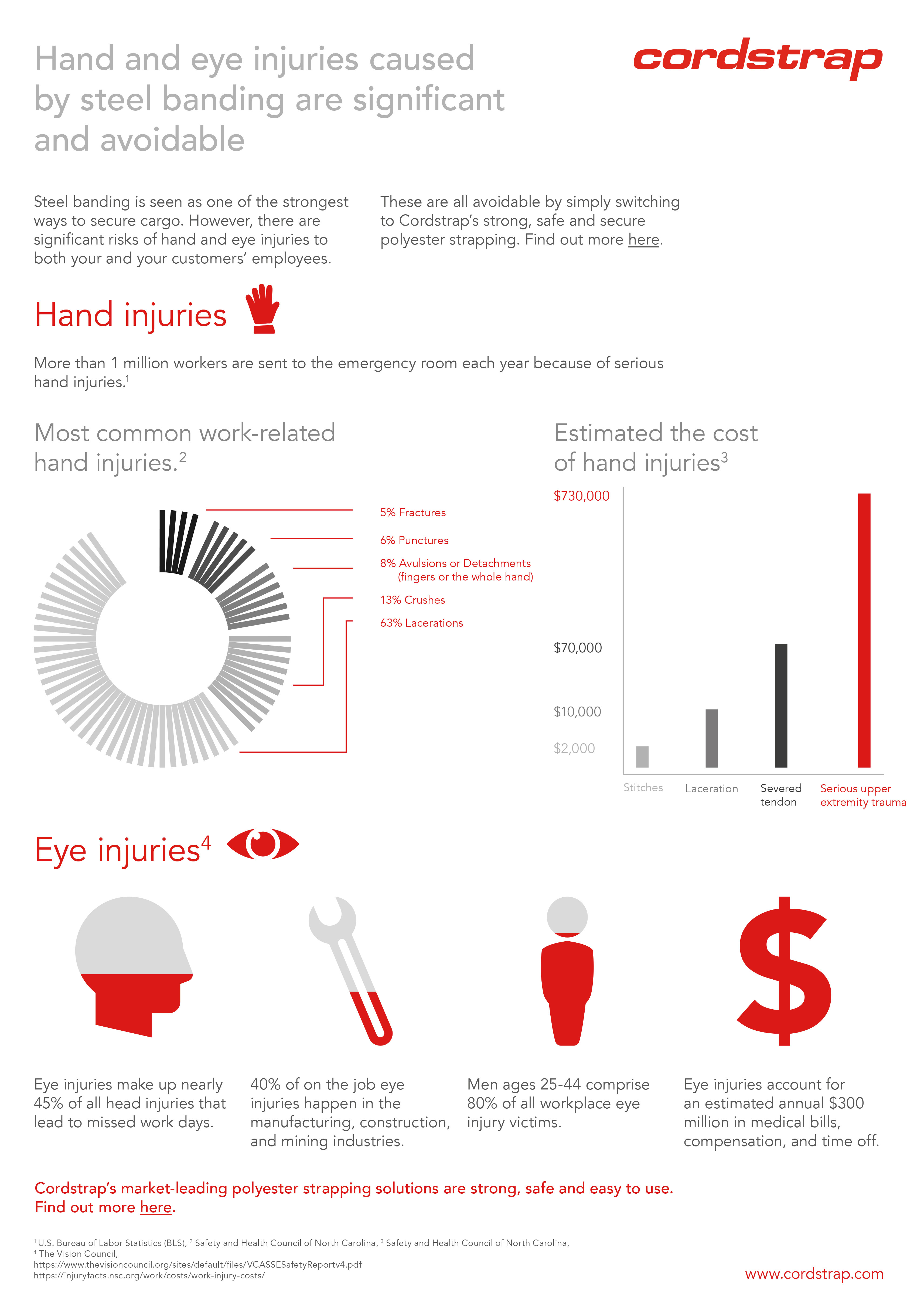 If you're thinking of converting from steel to polyester strapping and have any questions, don't hesitate to contact the Cordstrap team today:
Martin Tzanov
T: 262 898 6670
E: martin.tzanov@cordstrap.com
Kirsten Hernandez
T: 262 342 6322
E: kirsten.hernandez@cordstrap.com