This week, Cordstrap will be revealing how increased cargo securing efficiency can transform total cost of ownership to a highly influential industry audience at LogiChem – Europe's leading chemical supply chain event.
Held in Amsterdam from 28-30 March, LogiChem brings together senior professionals from across Europe to discuss how they can best achieve commercial and supply chain excellence.

As the global leader in cargo securing, Cordstrap have a key role in helping the chemical industry achieve these aims. So our CEO Brad Tribble will be joining other industry leaders on the platform, talking about how to drive value through safe, effective and efficient cargo securing.
In a global shipping market worth €1 trillion by 2020 - but where supply chain risks have a €49 billion impact on cargo losses – reducing damage and enhancing efficiency to transform total cost of ownership are of vital importance to the chemical industry. And Cordstrap's key role in keeping the world's cargo safe is central to this.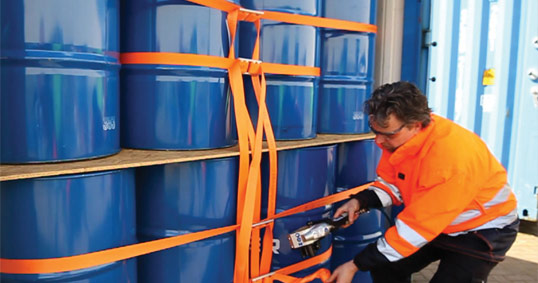 During his session, Brad will discuss
The importance of cargo security in the global supply chain
Latest developments in global regulation
The importance of total cost of ownership
How cargo security relates to total business performance
If you're attending LogiChem, we're sure you'll find this a fascinating session. And we'll be summarizing the key insights on the Cordstrap website following the event.