This week, Cordstrap will be attending the Building Component Manufacturers Conference (BCMC) in Omaha, Nebraska. This show for structural component manufacturers will allow them to learn about the latest ideas, products and trends through the entire supply chain.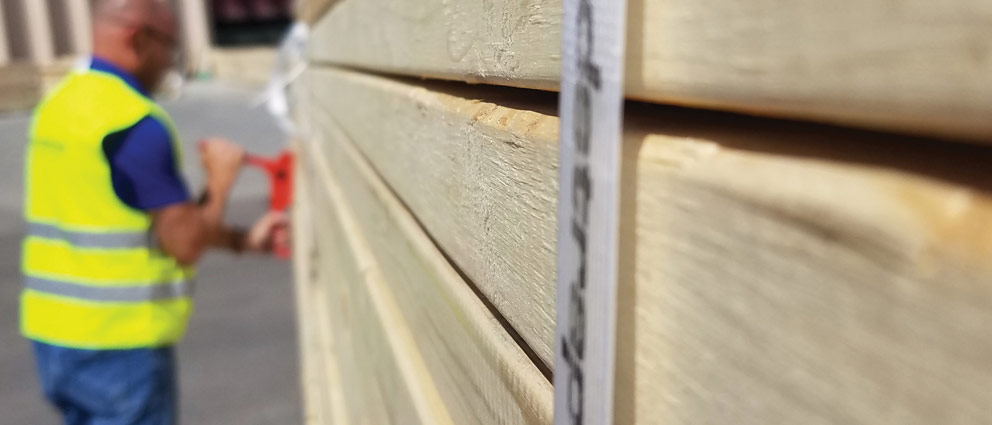 We will be represented at BCMC by Mike Fowler, Danny Abrams and Darren Ward. They are all very experienced in working with construction companies and lumber yards, and can explain why Cordstrap is the key global partner for large building companies and their cargo securing needs.
Our understanding of the key priorities of the building sector is based on our partnerships with major construction brands. We support them through:
Innovative products and solutions
Consistent supply and quality
Ensuring safety
Adding value
At BCMC, we'll be demonstrating our composite strapping, which provides a high quality, strong solution to securing building products that is superior to existing woven products. We'll also show the CBT 35 tensioner, the latest in battery powered technology which has been proven to deliver greatly increased productivity with a 38% increase in daily output.

We'll detail our tooling repair program, which answers a key issue for many component plants and explain how Cordstrap is structured to ensure we always stay close to our customer's business.
If you're attending BCMC from October 24th – 27th, we'd like to welcome you to our stand. And discuss how our innovative cargo securing solutions, expertise and training, along with focused implementation support, can deliver supply chain efficiency in support of your success.