The pandemic and growing environmental crisis have challenged businesses to find innovative ways of working, and Cordstrap is embracing the challenge. Over the last 12 months, we have been looking to the future. Working through the ways we can adapt to support the evolving needs of our customers across the globe, while considering the part we can play to drive and support a shift to greater sustainability across the industry. We've found new ways to collaborate with our customers, and have investigated how technology can further help us to engineer cargo protection solutions for the future, and deliver market leading services.
This focus led to the creation of an exciting new facility, the Cordstrap Innovation Lab. A space that supercharges collaboration, throughout the new product ideation and development processes. A space to partner with customers, wherever they are, to develop solutions that truly meet today's cargo protection challenges. A space that enables our customers to access practical training and remote support.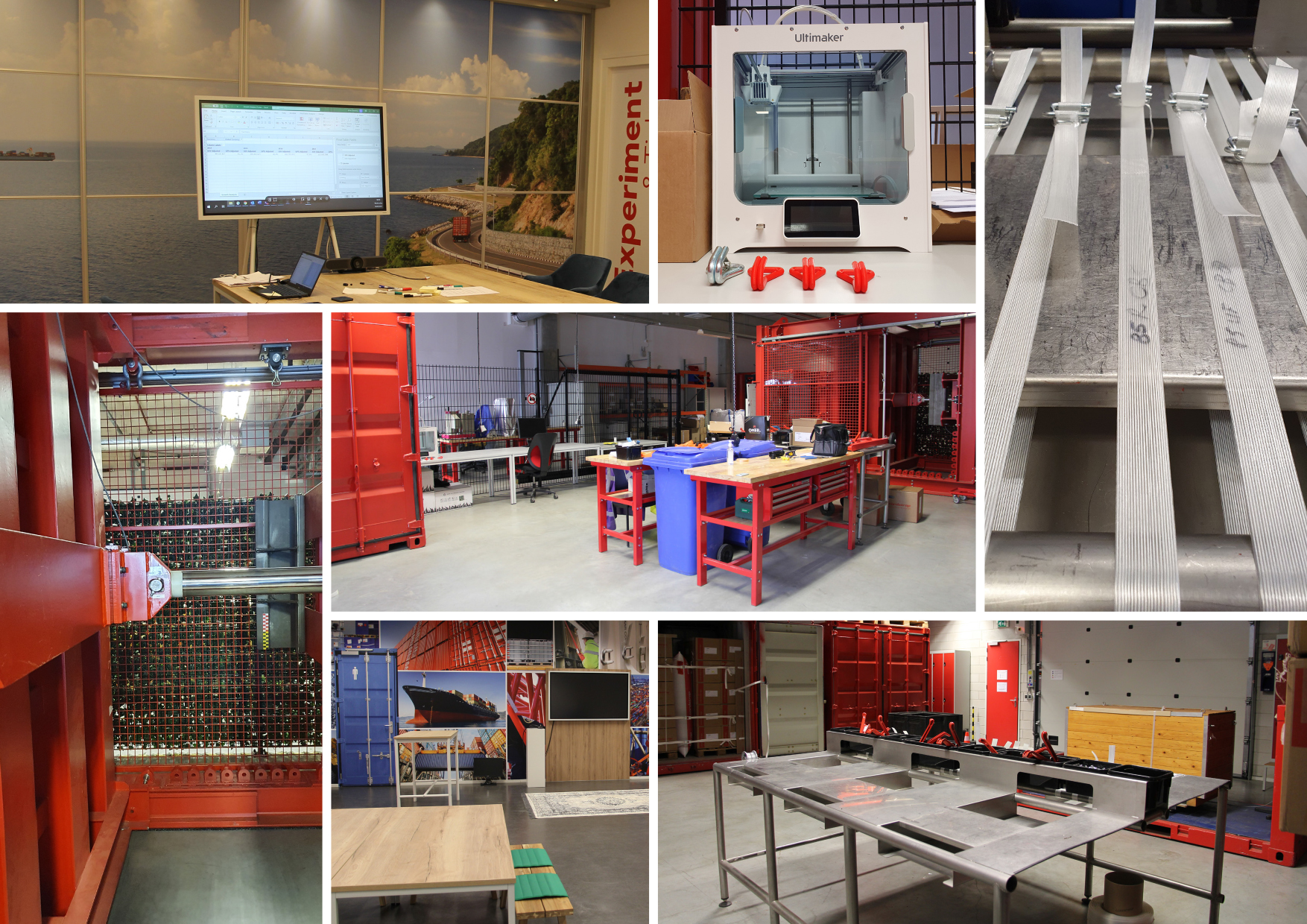 The Innovation Lab comprises 4 distinct areas:
The Project Room where ideas are born, discussed and planned
The Experimentation Area with a facility for rapid prototyping
The Training Area with state-of-the art remote collaboration tools
The Hands-on Practical Area to try out and demonstrate the application of solutions
We are passionate about cargo protection. This new facility supports our commitment to developing new, innovative and sustainable solutions to protect our customers' cargo whatever the load type, route or modality. The team is full of ideas and looking forward to welcoming customers into this new space, whether that's remotely or face to face. Together, we can achieve great things.