The arrival of CornerLash as a major innovative breakthrough in container cargo securing was recognized last month at the Mercury Awards, held in Melbourne in conjunction with MEGATRANS2018.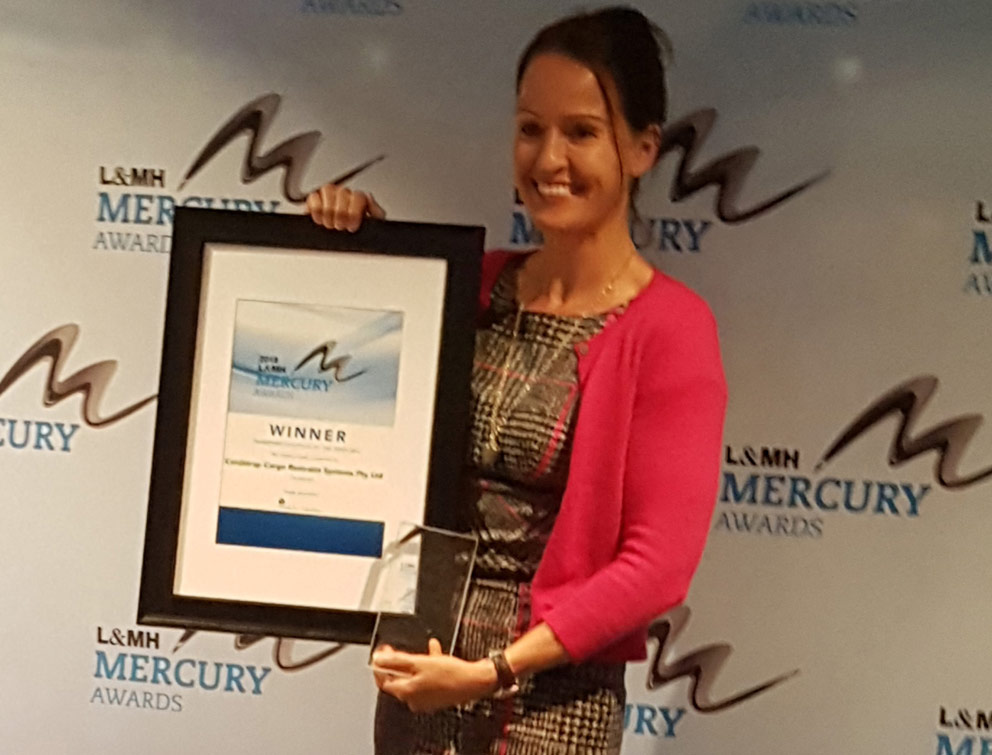 This event is seen as the networking highlight of the year for the Australian logistics and supply chain industry and the awards recognize the highest standards achieved throughout the profession.
Cordstrap Value Added Partner Cargo Restraint Systems won the Transport Solution of the Year: Sea award, sponsored by the Victorian Transport Association.
Business Owner Andre Van Hoornaar said,
"This award recognizes how the revolutionary securing solutions of Cordstrap have enabled Cargo Restraint Systems to become one of the key cargo securing specialists in Australia."

CornerLash is being implemented globally across a variety of industries, from chemical to food and beverage It is the most time and cost efficient solution on the market as it enables cargo of up to 30 tons to be secured in an easy, fast and consistent way.