10% of goods shipped in containers suffer moisture damage every year. The impact to costs, supply chain and brand reputation can be massive. Cordstrap, the global leaders in cargo protection, have introduced a Moisture Control solution to help eliminate this threat.


Issue
A global welding expert's products are used in over 160 countries. They approached Cordstrap to seek help in ensuring the necessary measures were in place to avoid rust affecting shipments of steel coils from Toronto, Canada to Le Havre in France. They were currently using 141kg bags per container of a clay-based desiccant.
Solution
The customer's Canadian office was put in touch with our Cordstrap North American Cargo Protection experts. They used Cordstrap's unique four-step approach for eliminating moisture damage to quickly determine the right solution for their cargo. This allowed them to use a combination of diagnostic tools to understand the type and weight of cargo and the climate, humidity levels and transit times affecting it. Based on this information, they illustrated the potential moisture damage types the cargo would be subject to and the amount of moisture that would be created in transit. They were then able to provide a recommended solution.
Result
The results were amazing. The existing clay based desiccant was replaced with a calcium chloride product that offers 150% absorption, compared to 50% for the solution they had been using - resulting in a 70% reduction of product required per container and an 80% cost saving.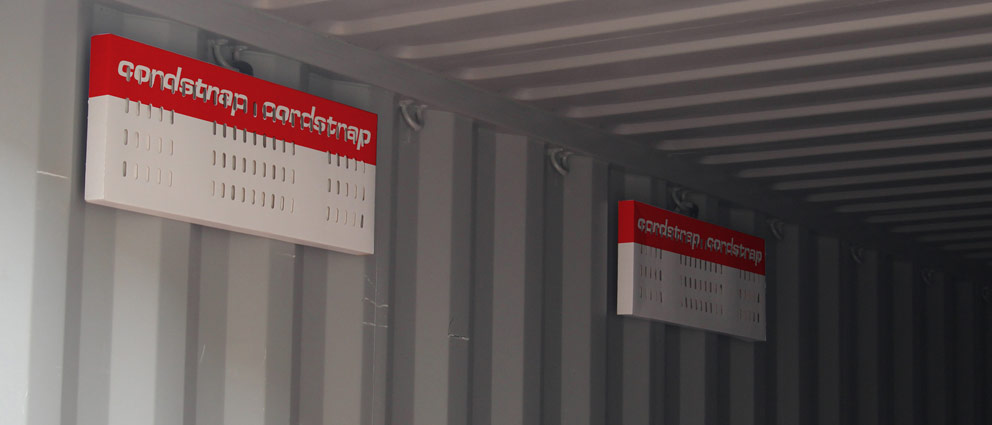 This case study is a great example of how Cordstrap's global team of cargo protection experts can collaborate with you to ensure the best possible result for your moisture control requirements.
To learn more about Cordstrap Moisture Control, contact your local Cargo Protection Engineer today.