The LogiChem 2018 event saw an audience of 250 leading chemical professionals focused on transforming industry supply chains. Held in Amsterdam from 20-22 March, all aspects of the topic were considered by senior supply chain leaders from across Europe.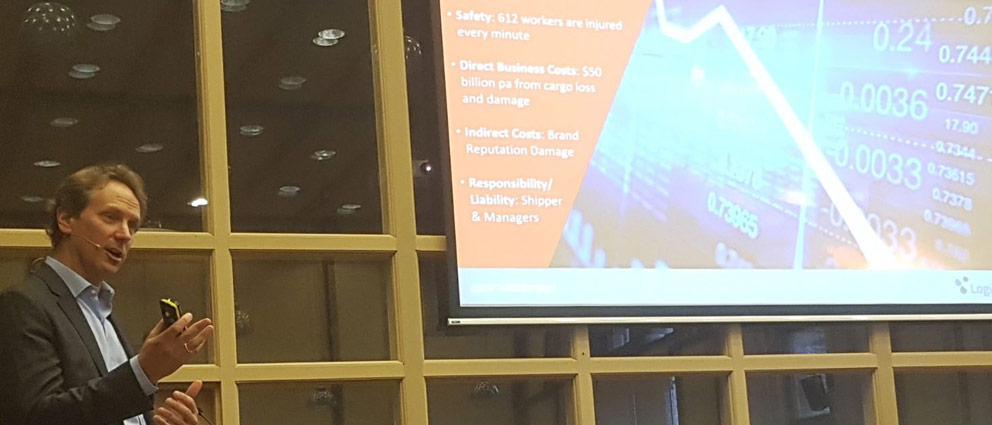 Recent research by LogiChem [1] has shown that 82% of chemical manufacturers believe that reliability is a key concern of their customers; so it was not surprising that a thought provoking presentation by Cordstrap CEO Brad Tribble was very well received.
Brad discussed the issues faced by chemical companies in relation to cargo securing, where poor and incorrect packaging are the root in cause in 50% of incidents, many of which involve fire – one case every eight weeks. He pointed out the growing strictness of worldwide rules and regulations, as highlighted by the importance of the CTU Code and IMDG Regulations, the latest amendment of which became maritime law on January 1st 2018.
Over 50% of industry professionals consider that supply chain is not fully integrated at board level, or considered part of corporate strategy [2]; and as the global leader in cargo securing, Cordstrap's team were able to illustrate the dangers of this. Sharing our chemical case studies and experience with delegates highlighted how often supply chains are not compliant, with low levels of standardization and many hidden costs.
We were able to demonstrate that by focusing on compliant securing solutions and addressing total cost of ownership, chemical companies can see supply chain efficiency gains of up to 400%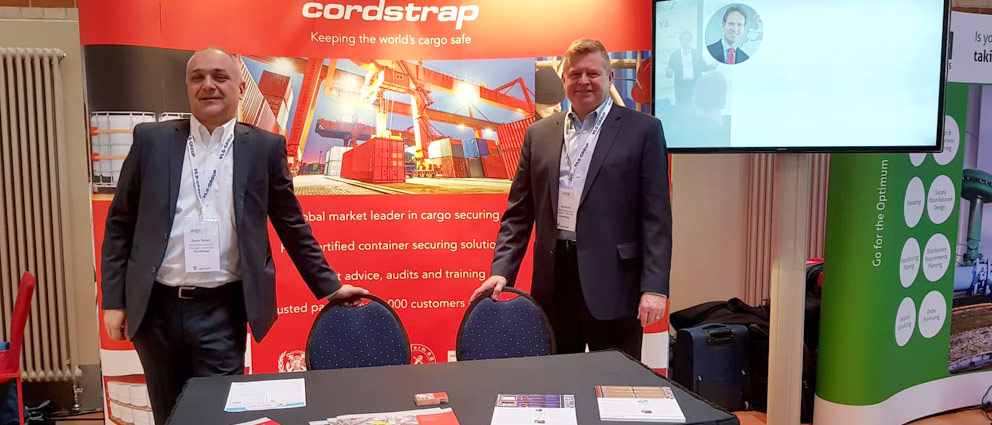 Whether you were at LogiChem and want to learn more, or would like to begin a conversation about how Cordstrap can help you to transform your supply chain with fully complaint cargo securing, your local Cordstrap expert is waiting for your call. Or contact us here, and we'll be in touch by return.
[1] https://logichem.wbresearch.com