On January 1, 2020 the International Maritime Organization (IMO)'s new, global 0.5% sulfur cap on fuel content will come into force. This represents a radical shift from the previous limit of 3.5%. Unni Einemo, Media and Communications Manager and IMO representative at the International Bunker Industry Association (IBIA) has warned that the new regulations are "not step changes but brutal changes", requiring "paradigm shifts on ship engines". We have already reported on the impact of emissions reduction strategies on ship speeds as the world's most progressive shipping companies have adjusted to operating their fleets with lower emissions. The implementation of the new cap is now forcing all shipping companies to think hard about how they can achieve an 86% reduction in sulfur emissions overnight.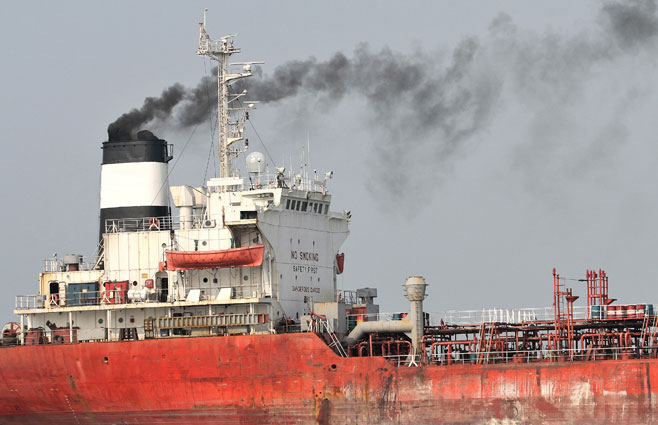 Fundamentally, there are three possible routes for shipowners and operators:
They can install exhaust gas cleaning systems on their ships (scrubbers)
They can simply buy compliant fuels at higher costs, or
They can run ships on cleaner, liquid natural gas.
All of these options have a cost which shipowners will either have to absorb or, most likely, pass on to their customers.
The global energy consultancy, Wood Mackenzie, has suggested that the change could cost the shipping industry as much as $60bn annually, based on an expected rise in demand for marine gas oil and ultra-low sulfur fuel oil coupled to the existing premiums they command over the heavy fuel oil (HFO) that ships currently use.
Forecasters also predict teething troubles as fuel suppliers scramble to shift production to lower sulfur options. Many shipping companies have implemented programs to retrofit scrubbers to their ships so they can continue to run on HFO but there are real concerns that this will also become more expensive as refiners shift production away from this to cleaner fuels.
Last year, several carriers indicated that the changes would necessitate price rises and container shipping giant, CMA CGM suggested that it would add an additional average cost of $160 per TEU, based on current conditions. It seems inevitable that the cost of shipping by sea is set to rise and, if exporters want to avoid passing these costs on to consumers, they will have to look at cost savings elsewhere.
Cordstrap have been hugely successful in helping partners around the world to proactively reduce the total cost of ownership (TCO) of shipments. Our protection solutions are engineered not only to dramatically reduce damages in transit but also to reduce the manpower and time required for loading and unloading. They are also engineered to save time and expense when reloading any shipments subject to inspection. Moreover, because our state-of-the-art protection solutions are all fully IMO code-compliant and approved and certified by the world's leading insurance and shipping regulators, your shipments are far more likely to pass inspection, reducing the risk of rejection and costly delays. In addition to all this, we offer the most effective range of Moisture Control solutions , so we also help you drive down costs associated with moisture damage.
As the only cargo protection specialist with a truly global support network, we can implement consistent change to reduce TCO right across your network. And, while we can't promise to mitigate the entire cost of the new IMO regulation, we can help you make considerable inroads into the total cost of ownership right across your supply chain to help you minimise its impact on your customers. Contact your local Cordstrap Team today to find out more.