Insights into domestic and export markets and their potential
Cordstrap's new Business Development Manager in Vietnam, Bao Hoang, has a wealth of knowledge of the local market. Here, he shares some of his insights with us.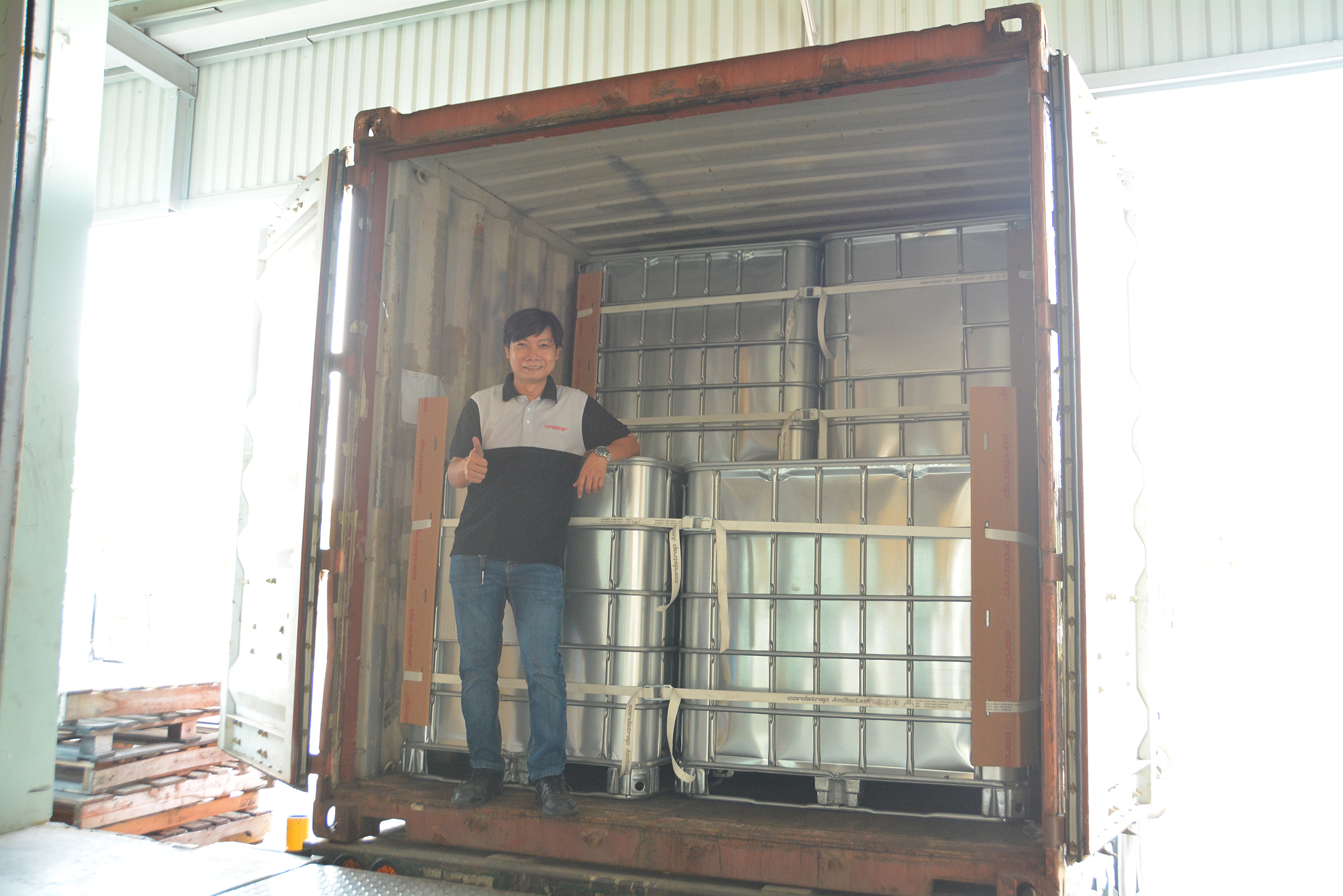 Research from Fitch Ratings suggests that Vietnam's economy remains robust due to a rise in exports and domestic activity. Where do you see Cordstrap being able to provide value in this market?
In Vietnam, heavy cargoes such as chemical products (both hazardous and non-hazardous), large equipment, and coil or structural steel are transported by truck or container, nationally and for export. In 2020, the export value by category from Vietnam was about 208.42 billion USD.
I believe that there is a huge opportunity for Cordstrap to support these industries by offering cost effective solutions to secure cargo safely, helping to avoid incidents caused by poor securing, that can lead to reputational damage, additional expense, and put human life and the environment at risk. Unlike some cargo securing suppliers, Cordstrap provides advice and tailored cargo protection solutions to deliver optimal securing, whatever the industry, load or transport mode, to mitigate these risks.
Our safe, strong, secure lashing can be customized to fully secure any load Combined with a wide range of dunnage bags and our advanced desiccant, Cordstrap Moisture Control, we can offer comprehensive cargo protection to the Vietnamese market.
What are the key challenges Vietnamese businesses face when shipping cargo?
In my experience, there are two main challenges. Firstly, I often speak with companies that lack expert knowledge on the safe transportation of cargo without damage. Secondly I think that companies struggle to navigate and understand the often complex guidance and legal regulation affecting the movement of goods. Luckily, our local Cordstrap experts can provide the guidance needed on both these challenges, to ensure that cargo it isn't delayed, rejected or damaged as a result of poor, non-compliant protection. We also offer on site and remote training to help businesses ensure that everyone involved in securing cargo has the knowledge and expertise they need to make sure their cargo arrives right first time, every time.
Is local and international compliance a major issue?
Locally, decreeno. 100/2019/ND-CP, article 24 is key. This covers penalties imposed on operators of trucks, tractors (including trailers and towed semi-trailers) or car-like vehicles transporting goods and violating traffic rules. Businesses can face a fine ranging from VND 600,000 to VND 800,000 for transporting goods without securing, or without proper securing when goods require it.
At present, local regulations do not mention the practice of securing cargo in containers safely, in line with International Marine Organisation requirements, or the CTU Code. However, these are important guidelines for Vietnamese businesses exporting internationally and for general best practice in cargo securing. All Cordstrap products are fully CTU Code compliant, so our customers can be confident that all shipments are safe and compliant.
What can Cordstrap offer to Vietnamese customers that other suppliers cannot?
We don't just sell products. We are cargo protection experts. We work with our customers to provide advice and solutions tailored specifically to their needs, ensuring that their cargo is always transported safely and compliantly, by whatever means. Our global footprint in over 55 countries, our continued investment in cargo protection innovation, our dedicated manufacturing plants and our consultative approach ensures that we can provide the advice and the solutions that ensure the safe transit of cargo, whatever the load type, modality or route.
To learn more about Bao, his expertise, and his plans for developing the Vietnamese market for Cordstrap, click here.